About
TiVo creates products and technology that allows viewers to get any live TV, DVR recordings and digital streaming content on all their screens. 
TiVo is always in search for talented people, who would help them create an innovative technology and provide the ultimate entertainment experience. TiVo uses Jobvite's framework as their recruiting platform, and they asked The Glue to design their careers site.
My Role
My responsibilities included UX research, UX design, interactive prototyping and visual design. Throughout the duration of the project, I collaborated with TiVo's marketing team, PMs and developers.
Toolkit: Adobe XD, OmniGraffle
Project Timeline: April 2018
The Challenge
Build awareness of TiVo's rich culture of innovation, commitment to work-life balance and tools to enhance the internal experience. Ensure that new careers site will have a cohesive design and user experience that meet existing brand and style guidelines. 
The Process
1. Requirements Gathering
2. Research and Competitive Analysis
3. Information Architecture
4. Low and High-Fidelity Wireframes
5. Prototype and Usability testing
The Process started off with stakeholder interviews with TiVo's HR and marketing teams to get an idea of company's hiring process, promoted values and target audience. After that I conducted competitive analysis and created user stories, and flows that helped us to organize our content. Then I sketched out low and high-fidelity wireframes. After a round of usability testing with clickable prototype, we refined our designs to their final version.

Competitive Analysis
I looked into how competitors in the entertainment industry present their company culture, values and career opportunities, and how it is done in other technology driven sectors outside of entertainment.
User Research
I analyzed the characteristics of the most recent and current job openings to better understand our job seekers.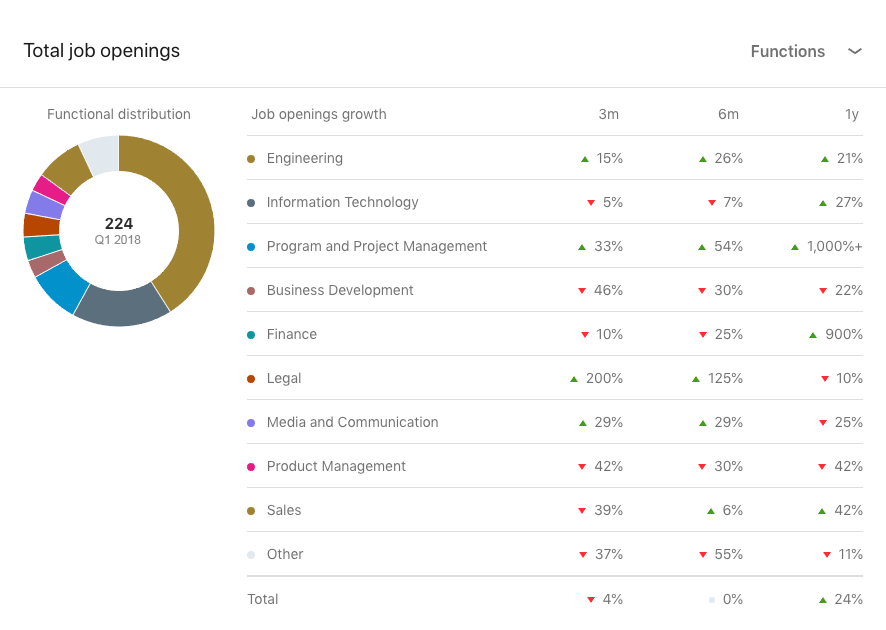 The most common scenarios resulted in following user stories. 
As a job seeker;
- I want to be able to view available jobs.
- I want to be able to filter jobs by location and/or type.
- I want to be able to learn more about company, its culture, values and benefits.
- I want to be able to view opportunities and programs for students.